Everybody is buying and selling! Whether it's online auction sites, daytime television programmes, car boot sales, small ads or the good old local paper, never before has so much changed-hands so quickly.
Well now you can join in as Liskeard Auction Rooms are running regular general sales in South East Cornwall, with an exciting and varied array of new and pre-owned lots.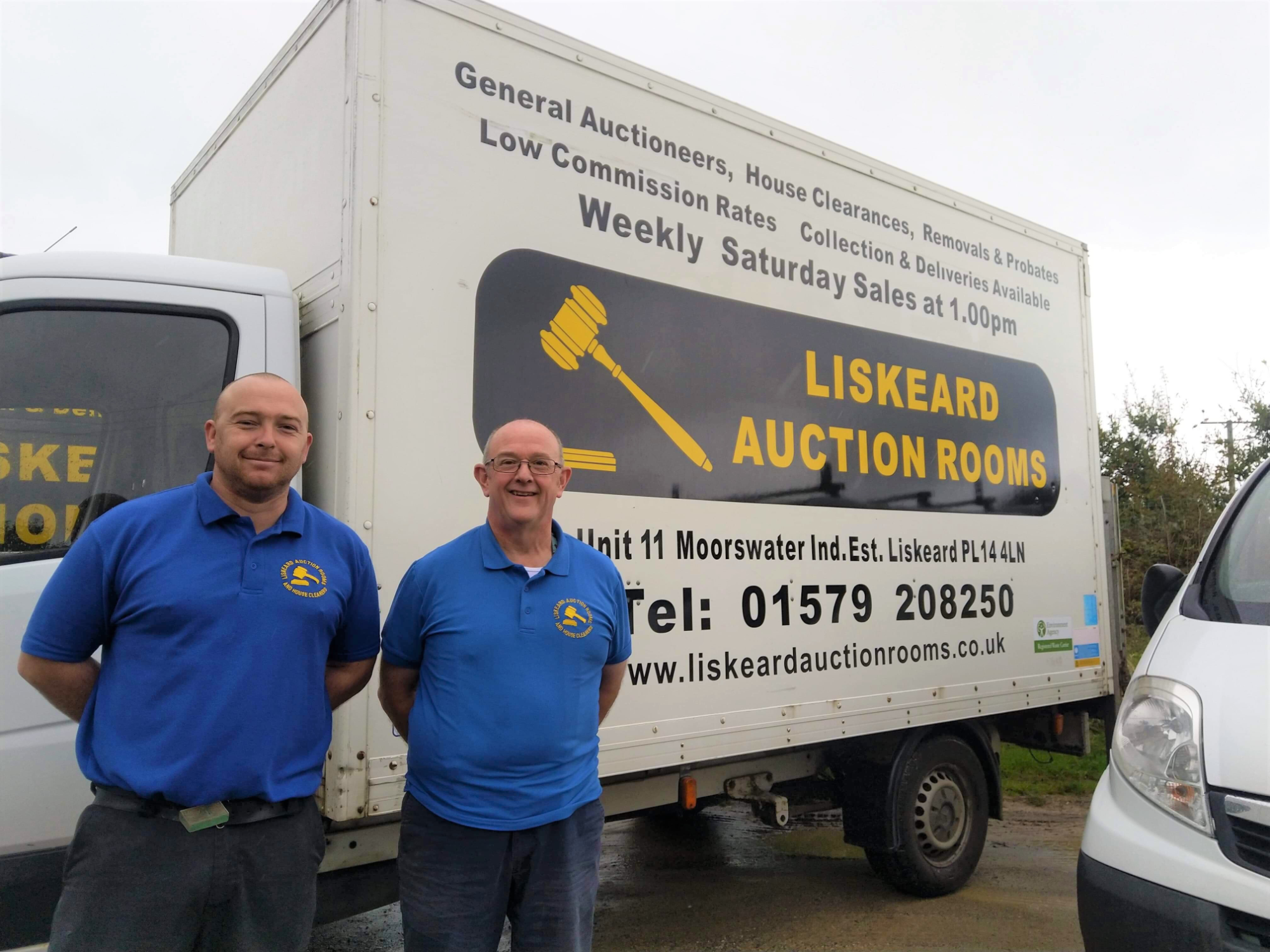 Enjoy the friendly sale atmosphere and grab a bargain, or just watch the pounds roll in as we sell some of your unwanted items. And don't worry if you've never been to an auction before; we're happy to help and it's great fun!
Whether it's antiques, household goods, furniture, books, pictures, ornaments, curios, job lots for resale, or boxes of bric-a-brac we are sure to have something to tempt you so why not come along and join us? For auction dates see our 'Events' page, and for fuller details of what we expect to have on offer, please click on the 'Catalogue' page.
All of our sales are free to attend, and our site has easy loading / unloading, disabled access, toilet and refreshment facilities. Tea and coffee, pasties and cold snacks are available in the saleroom. We are easy to find, and are located on Moorswater Business Park. You can park nearby, either on the road at the front, or round the back in the big car park within approximately 20 yards of the building.
If you have something which you would like us to include in the sale, please just bring it along on a Tuesday (only!) between 10.00am and 5.00pm or alternatively contact us beforehand for a free appraisal (our opening times are shown below). Note that we don't accept items at other times unless it has been specifically agreed beforehand. Should you decide to proceed, you'll pay a competitive rate of just 22% (plus VAT on the commission amount only) commission on the hammer (i.e. sale) price. We now have a small minimum commission charge (£2.40), but we do not levy any administration fees for making payments to you.
If you are coming along to bid, you pay the hammer (i.e. sale) price plus a 22% (plus VAT) buyer's premium on every item purchased. All lots must be paid for in full on the day of the sale. Note that we accept cash and we accept credit/debit cards on any items over £20.00.
We also remind you the we do full or part house clearances and would be happy to give you a quote at any time. We can either buy your items or sell them for you on the usual terms. We are the cheapest in the area because of our weekly auctions, and there is only a 48hr (Tuesday) delay in receiving payment following the sale of your items.
Just put PL14 4LN in your Satnav and we'll see you there!